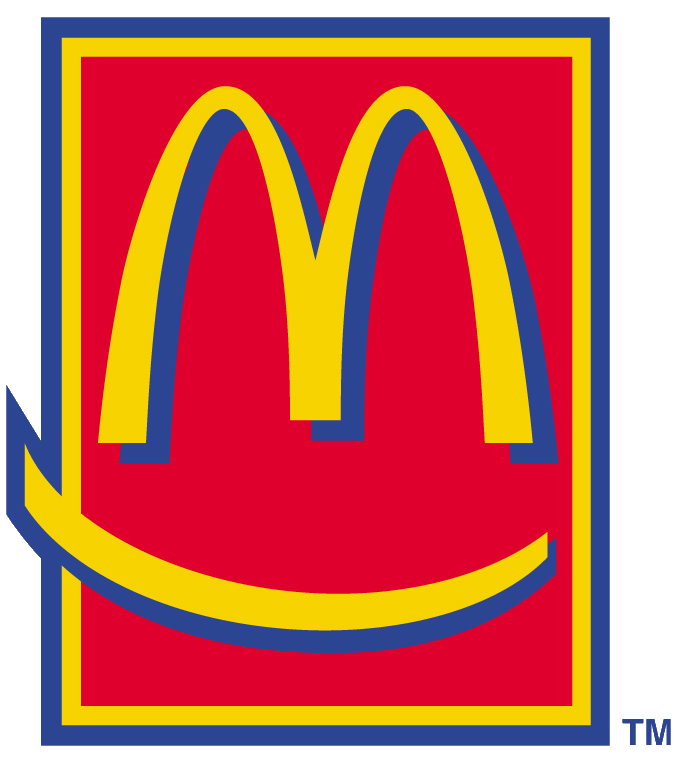 Or
* Special thanks to "Google Images", "Wikipedia", Getty Images, The Smithsonian Inst. McDonald's
McDonald Land Gang by
DanielMead
by Felicity Blaze
Noodleman
First we want to state clearly that this is in no way meant to be taken as advertising for the McDonald's hamburger franchise, but is a nostalgic look back at the history of the fast food franchise. Many of us share a part of their history since many grew up enjoying much of the McDonald's culture.
McDonald's is probably the first restaurant we learned to love as children. Their child sized hamburgers and cheeseburgers, their happy meals, those french fries, Chicken McNuggets, and ice cream treats are all just right for children. Put them all together and no surprise they are a "Happy Meal"! Early in the franchises history McDonald's quickly seized the opportunity to cater their restaurants to their younger clientele with their "play land" and toy promotions. McDonald's was just the right place for their parents to take the whole family for some great "USDA" approved food. There was something for everyone!

FROM THE PAST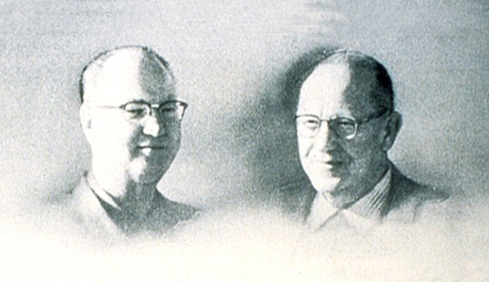 Richard "Dick" and Maurice "Mac" McDonald. Photo from

media.mcdonalds.com

.
It's been a long time now since the McDonald brothers, Richard and Maurice, opened their small modest hamburger stand during 1940. San Bernardino, CA was the home to this fledgling company which would grow to become a world wide franchising leader.. The Brothers concept for their hamburger stand was loosely based on an earlier burger restaurant known as "White Castle". McDonald's however developed the "Speedee Service System" which made hamburgers and other foods in their kitchen with assembly line precision.
The first McDonalds opened by the McDoland brothers in San Bernadino, CA.
A Brief Early Company History
Born in New Hampshire, the McDonald brothers moved to California in the 1920s and got into the restaurant business in the late 1930's. They opened a hot dog stand in Arcadia. (That's right folks, the original McDonald's restaurant served hot dogs, not burgers!)
In 1940, they opened McDonald's Barbeque Restaurant in San Bernardino. It did great, but more importantly it taught the brothers some important lessons about the fast-food service industry. The McDonald brothers shut down the restaurant for three months in 1948 to re-tool it.

With a slimmed-down menu and an emphasis on serving the chow as quickly and as cheaply as possible, the highly-mechanized drive-in began churning out 15-cent hamburgers with unprecedented speed. By
1954, the McDonald brothers were operating nine outlets and had sold 21 franchises.
Two legends were already in place- the golden arches and the running tally of how many hamburgers had been sold. (Dick and Mac McDonald had originated the golden arches in 1953, wanting an attractive and appealing hallmark for their restaurants.)
It was then that Ray Kroc came calling. He convinced the McDonald brothers to hire him as their agent. Kroc founded his own corporation soon after and opened his first franchise in Des Plaines, Illinois, on April 15, 1955.
Within five years, McDonald's had opened 100 franchises and sold more than 100,000,000 hamburgers. McDonald's was growing by leaps and bounds, and not only in America. The popular chain soon went international with franchises opening (in order) in Canada, Costa Rica, Panama, Japan, the Netherlands, Germany, Australia, France, El Salvador, and Sweden.

In 1961, Kroc bought the business from the McDonald brothers for $2.7 million dollars. But they lent their name to one of the most identifiable corporate brands on the planet. And few people realize that behind that name stand men who revolutionized food service as radically as Henry Ford revolutionized the production of cars.
http://www.neatorama.com/2014/05/01/Who-is-the-McDonald-in-McDonalds-restaurant/